Kermesse Face & Body Bar Soap
Regular price

$14.00
Sale price
Pickup currently unavailable
Share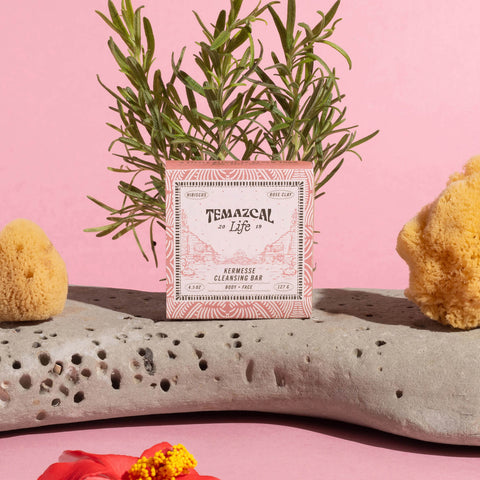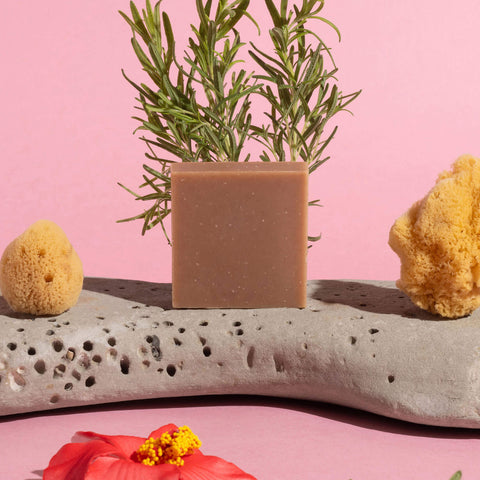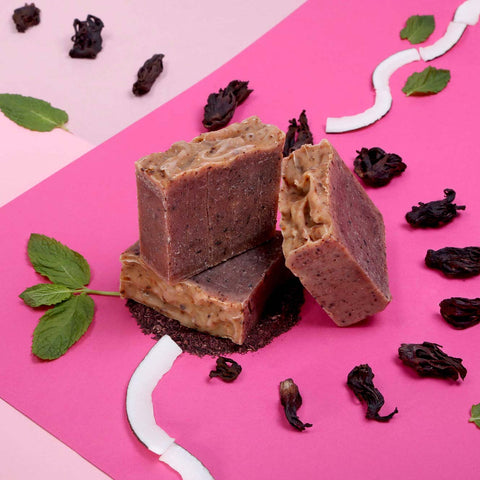 Skin type
This is ideal for Combination skin types.
Ingredients
This soap is a captivating mix of powerful ingredients with fresh scents that rejuvenates your senses

Olive Oil, Water, Coconut Oil, Castor Oil, Babassu Oil, Sodium Hydroxide, Rosemary Oil, Dried Hibiscus Flower, Peppermint Oil, Rose Clay & Sodium Lactate.
Details
Dimensions
3 in X 1 in X 3 in each.
Weight
4.5 oz each.
Pamper your mind, body, and spirit with a delightfully fragrant Kermesse soap bar. When you smell this soap bar, you'll be comforted by the uniquely soothing scents of peppermint, rosemary, and hibiscus. You'll feel calm, grounded, and ready to take on whatever the day brings. Kermesse's fresh and natural ingredients work in unison to help you look and feel your best.

Rhassoul Clay gently cleanses your skin of impurities to help give you the healthy natural glow you've always wanted. Peppermint oil helps in tightening your pores for a balanced look. Hibiscus is packed with essential vitamins and minerals that counter premature aging. Its antioxidant-rich properties protect your skin from UV radiation.

When you feel this soap's creamy texture and breathe in its tantalizing scent, you'll feel more connected with your body, mind, and soul. The earthy ingredients that make this soap bar will connect you back to your roots with their warm feel, herbal scents, and varying textures. They'll help you find balance within yourself to bring peace to all aspects of your life.

We're deeply rooted in the cultures we strive to honor. Our products are traditionally processed with minimal interference to ensure they retain their healing benefits. We make our products in small batches to give you the best and freshest ingredients. We carefully craft our products using botanical ingredients with proven benefits.

Smells amazing. High quality ingredients.
I've been impressed by every single scent I've purchased. Each soap lasts for quite some time and my skin always feels refreshed and smooth. My wife even notices when I've run out because the other soaps don't smell as good!
Amazing Products
I love Temazcal! The products smell amazing and are really natural. Long lasting soap and scent 8+ hours
Feels great, smells amazing
I love these soaps and I love this bar in particular for its beautiful smell. The peppermint is sweet and not overwhelming. It also looks beautiful in my shower. I give these bars out as gifts and people love them