Kermesse Mineral Soak
Regular price

$22.00
Sale price
Pickup currently unavailable
Share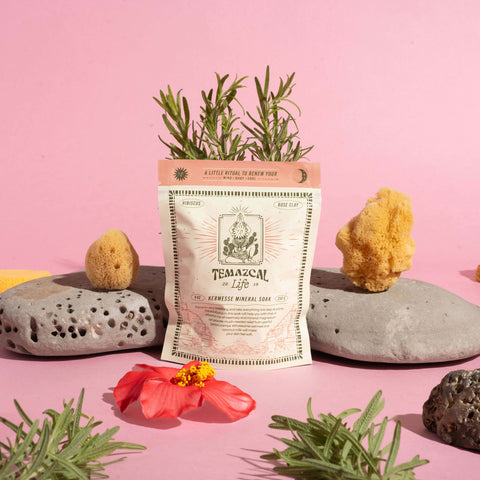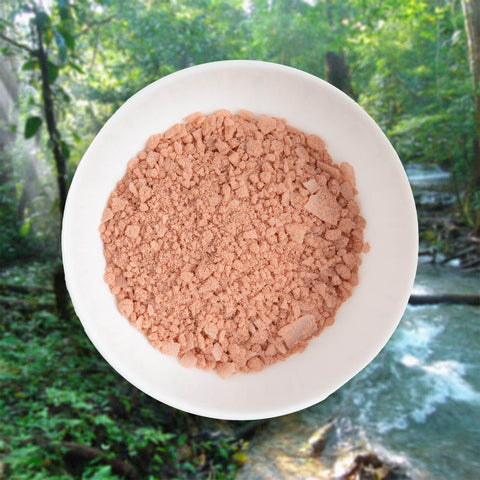 Skin type
This is ideal for All skin types.
Ingredients
Kermesse Bath Soak is an enchanting mix of powerful ingredients with soothing scents that rejuvenate your senses

Magnesium chloride, Sea salt, Sodium cocoyl isethionate, Baking soda, Coconut milk, Colloidal oats, Tapioca starch, Rose clay, Dragon fruit, Rosemary oil, Eucalyptus oil, and Fractioned coconut oil.
Details
Dimensions
5 in X 1.5 in X 6.5 in each.
Weight
9 oz each.
In Aztec culture, people often bathed to gain mental peace and healing from physical wounds. We crafted something special that would help you do just the same. Ease the stresses of everyday life with this Kermesse Bath Soak. Feel the soothing scent of eucalyptus waft through your senses and cleanse your mind of its worries. The aroma will make you focus on your breathing and take everything one step at a time. It'll snap you right back to the present to a moment of pure bliss, unaffected by the past or the future. When your mind is free from worries, you'll finally be able to listen to your true self and form better connections with yourself.

This bath soak has a synergistic blend of ingredients that work together to bring you peace. A powerful mix of rosemary and mineral magnesium can help in providing you with some much-needed relief from a painful period cramp. It may also ease other muscular pains and problems. The Rose Clay purifies your skin and leaves it with a natural glow.

We're deeply rooted in the cultures we strive to honor. Our products are traditionally processed with minimal interference to retain their healing benefits. We make our products in small batches to give you the best and freshest ingredients. We carefully craft our products using botanical ingredients with proven benefits. They're enriched by deep herbal scents and rich textures that stimulate your senses so you can form a deep connection with yourself.